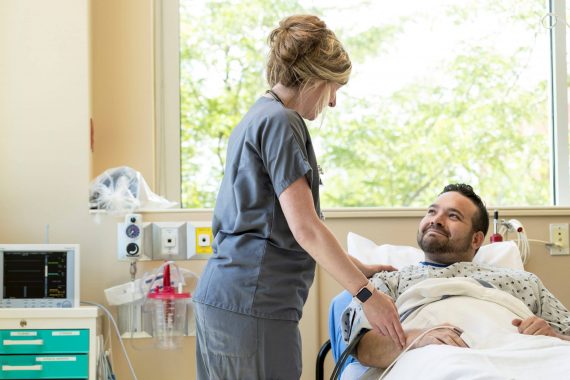 Post-Procedure Nursing Care Available
Not all surgeries at the Denver Surgery Center will require an overnight stay, but for those that do, we have a state-of–the-art recovery center with experienced nursing staff. Our Denver Convalescent & Recovery Center is a modern facility where patients can recover comfortably and privately with 24-hour nursing care.
We have six private suites available to care for patients who need to stay overnight after their procedure. Family and friends are welcome to visit patients in our recovery center.
Our goal is to ensure your recovery is progressing well, while meeting your comfort and care needs.